A biological marker of ageing is considered universal. By this, it is meant that it will occur to most people as they age.
At Your Wellness Centre, we take these biological factors into consideration in our Vitality, Longevity and Anti-Ageing Program, and go about slowing the rate of their occurrence.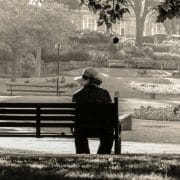 Any anti-aging strategy needs to include reversing the biological markers of ageing. There is a great range of variability in ageing. Some people age quickly, others more slowly.
The markers are a broad list of physiological changes but they can all be related to one single factor – excess levels of the hormone insulin.
Some Biological Markers of Human Ageing are:
Markers that Increase with Age

Insulin Resistance

Systolic blood pressure

Percent body fat

Lipid ratios
Markers that Decrease with Age

Glucose tolerance

Aerobic capacity

Muscle mass

Strength

Temperature regulation

Immune function
Contact us

to find out more about out Vitality, Longevity and Anti-Ageing Program.




Take the step toward a healthier you!


Call 9879 9596 and book an appointment today!


http://yourwellnesscentre.com.au/wp-content/uploads/2016/11/Your-Wellness-Centre-Logo-Home-4-300x125.png
0
0
admin
http://yourwellnesscentre.com.au/wp-content/uploads/2016/11/Your-Wellness-Centre-Logo-Home-4-300x125.png
admin
2014-05-05 20:45:04
2018-01-15 04:27:39
Biological Markers of Ageing