The New Year's actions seem to really start in February. The month of January seems to be regarded as a preparation month by many: Preparing for school, for Uni, getting those New Resolutions sorted out or if not preparing for anything, having a lovely break from routine.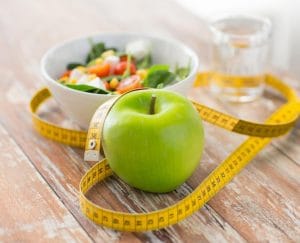 For some, there is this Weight Loss resolution, one they have included each year for as long as they can remember. Personally, I think it is because there are so many Weight loss diets out there it's hard to decide which one to choose. Then there's the battle with food cravings, hormones out of balance, a disinclination to exercise, friends and family who just don't understand, and the list goes on.
At Your Wellness Centre, we know that this need not be so. Our motto is "Do it once and you never have to do it again".

Losing weight in a way that is manageable and easy to follow using foods available in your very own kitchen is all that you really need. Then, once your goal is achieved, all you do is eat the amount and type of food that keeps your weight where you want it to be.
We do, I must admit, have not only one, but many programs that help you get to the weight loss goal you would like. These include the Ultralite, HCG and Shake-it programs. I'll tell you about the Shake-It program since it is simple, easy to follow and leads to super results.
The Shake-It Professional Weight Management Program can help you successfully lose fat while maintaining muscle. This convenient and simple to follow dietary program will help to keep you feeling full, decrease your appetite and limit those sweet cravings in order to facilitate successful weight loss.
Look Good, Feel Great
Losing extra body fat with the Shake-It Professional Weight Management Program not only brings the benefit of looking good and feeling great but can also help improve your energy levels, reduce your risk of developing many chronic diseases and encourage healthy ageing. It can also be a very rewarding and empowering experience.
Benefits of Regular Support
Keeping motivated and staying on track with your weight loss goals can be difficult to do on your own. Regular visits to our Health Practitioners can often be the key to success in fat loss and feeling great. We can provide professional advice to overcome your obstacles to weight loss.
As well as the support and guidance you will receive, we will monitor your weight loss progress until you achieve your goals and even help celebrate your successes.
Six Easy Steps to Looking and Feeling Great
The Shake-It Professional Weight Management Program uses a low carbohydrate, moderate protein approach to food intake, which promotes steady and consistent weight loss.
Tomorrow I will write about the 6 Simple Steps of Shake-It so keep an eye out for it.

http://yourwellnesscentre.com.au/wp-content/uploads/2016/11/Your-Wellness-Centre-Logo-Home-4-300x125.png
0
0
Glenda Johnson
http://yourwellnesscentre.com.au/wp-content/uploads/2016/11/Your-Wellness-Centre-Logo-Home-4-300x125.png
Glenda Johnson
2013-02-25 21:28:35
2017-05-26 14:29:37
Shake-It Weight Loss Program