With Mother's day fast approaching, Your Wellness Centre would like to offer all mums a 60-minute full body massage, a foot detox ritual, complete with a 30-minute detox box session in our infrared sauna (detox box) all for just $147! (Normally $192). Massage is a holistic way to bring harmony back to the mind, body and spirit. Lauren, our caring massage therapist will establish a state of pure relaxation by deeply working the muscles and layers of the skin. With the help of essential oils and strong healing hands, she will leave mum feeling renewed, relaxed and refreshed.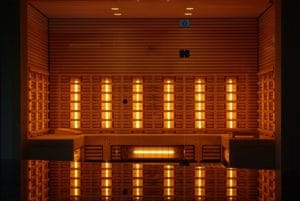 Infrared sauna  is a sweat-inducing sauna which works on the principal of generating abundant sweat to detoxify the body and relax the mind. Infrared Saunas are able to penetrate the skin more deeply than conventional saunas, therefore, can significantly expedite the detoxification process.
The foot detox works by delivering a small amount of low level, the electrical current into the array (electrode), which results in a reaction between the array, the water, and Himalayan salt to generate positive and negative charged ions. This interaction between ions re-energizes, revitalises and support's your body's innate ability to rebalance and achieve a higher state of wellbeing. She will also get a salt rub and foot massage
We guarantee that mum will be feeling lighter, de-stressed and completely rejuvenated after this package. To book this package, contact us.
View more special offers.

http://yourwellnesscentre.com.au/wp-content/uploads/2016/11/Your-Wellness-Centre-Logo-Home-4-300x125.png
0
0
Glenda Johnson
http://yourwellnesscentre.com.au/wp-content/uploads/2016/11/Your-Wellness-Centre-Logo-Home-4-300x125.png
Glenda Johnson
2013-05-07 11:57:30
2017-06-09 12:24:50
Give Mum the ultimate Gift this Mother's Day