While it's almost inevitable your child will get a couple of colds this winter, it is possible to keep the impact and disruption to a minimum.
Schools and day care centres become 'hubs of bugs' and a child's developing immune system cannot be expected to deal with the persistent attacks. Give them a helping hand with some of these immune boosting strategies.
Eating Well

Healthy snacks can be the key to keeping your child's nutritional state optimal. Take your pick from fresh seasonal fruit, dried fruit, vegetable sticks, eg carrot, cucumber and capsicum with hommus, rice crackers or yoghurt smoothies.
Immune Strengthening Supplements

Vitamin C is still the single best nutrient for a healthy immune system. The best dietary sources are blackcurrants, oranges, kiwi fruit, blueberries & capsicum. Therapeutic doses of vitamin C are available in chewable tablets and fortified drinks & powders.
Herbal tonics can be made up for children's unique constitutions and tendencies. Sometimes it is appropriate to take a small preventative dose every day. It is definitely helpful to shake off any lingering ailments before winter starts.
Winter Wellness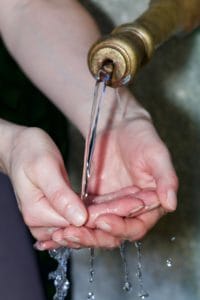 Infectious bugs are the enemy and come in all sorts of shapes and sizes. Washing hands before food and disposing of 'discharges' effectively is helpful at home and at school.  Leave a pack of tissues in your child's school bag and bin the used ones immediately.
Teaching children to catch sneezes with their elbow crease can be a fun new game to play! Staying inside with a heater will eventually dry out the skin and mucous membranes. Consider trying natural, chemical free soaps and cleansers that won't strip away the skin's natural oils and protective mechanisms.
Exercise is an important part of strengthening the immune system, so don't be discouraged by the cold weather – rug up warmly and head outside to play.
Even though there may be plenty of used tissues, muddy feet, and chilly weather, winter is a season to enjoy hearty home cooked meals.  A favourite from Your Wellness Centre is:
Winter Fruit Salad
A light breakfast that is ideal for chilly winter mornings.
Ingredients:
1 cup rolled oats

1 cup apple juice

½ cup dr. peaches or nectarines

½ cup prunes
Directions:
Combine oats, fruit, juice, cinnamon, cloves, honey and rind. Bring to the boil, cover and leave overnight.

Remove cinnamon stick.

Serve topped with yoghurt and almonds, ¼ cup raisins, 1 tsp honey, 1 tsp finely grated orange rind (no pith), a piece of cinnamon stick,  pinch of ground cloves,  200g natural, low-fat yoghurt, 1 tbsp toasted flaked almonds.

http://yourwellnesscentre.com.au/wp-content/uploads/2016/11/Your-Wellness-Centre-Logo-Home-4-300x125.png
0
0
Glenda Johnson
http://yourwellnesscentre.com.au/wp-content/uploads/2016/11/Your-Wellness-Centre-Logo-Home-4-300x125.png
Glenda Johnson
2013-06-17 16:49:43
2017-06-16 09:09:37
Keeping Kids Well Over Winter – KK WOW!